When companies use fractured systems in silos to develop an Operational Excellence Management System, the resulting application proliferation makes rolling up the risks and time sensitive tasks in a holistic fashion nearly impossible.
For instance, one Fortune 10 energy customer Operational Sustainability® (OS) recently spoke with had more than 300 Environmental Health & Safety (EH&S) / Process Safety Management (PSM) EH&S Management Information ("EMIS") applications, which simply isn't sustainable. Multiply that by other significant areas such as Operations, Asset Performance Management (APM), or Workforce, and the application infrastructure often collapses under its own weight.
How can companies prevent that collapse? Interoperable frameworks of modules that are designed to work together, and to connect seamlessly with your existing data systems. The framework approach defines a starting point, a build path, and utilizes a proven workflow amongst modules. And, as you move from one area of effort, such as PSM, into another, like APM, the frameworks interact seamlessly with each other, too.
This approach eliminates common system weaknesses such as:
Redundant sources of truth for equipment and materials

Multiple tracking systems for follow through

The inability to rank things across a level playing field to create a risk registry

No single reporting system to see key information and to create KPIs

Multiple user interfaces and ways to navigate information

Lack of ability to relate information to supporting inter-related work processes

The inability to easily manage users as personnel change occurs
Also, utilizing a framework enables strategies (i.e., Asset Strategy Management, Compliance Strategy) to be enacted. Without frameworks, it is difficult to enable more efficient execution among hundreds of different applications in any one area of effort.
So, what does a framework and a workflow for a framework look like? Let's look at the OS Operations and Production Framework as an example.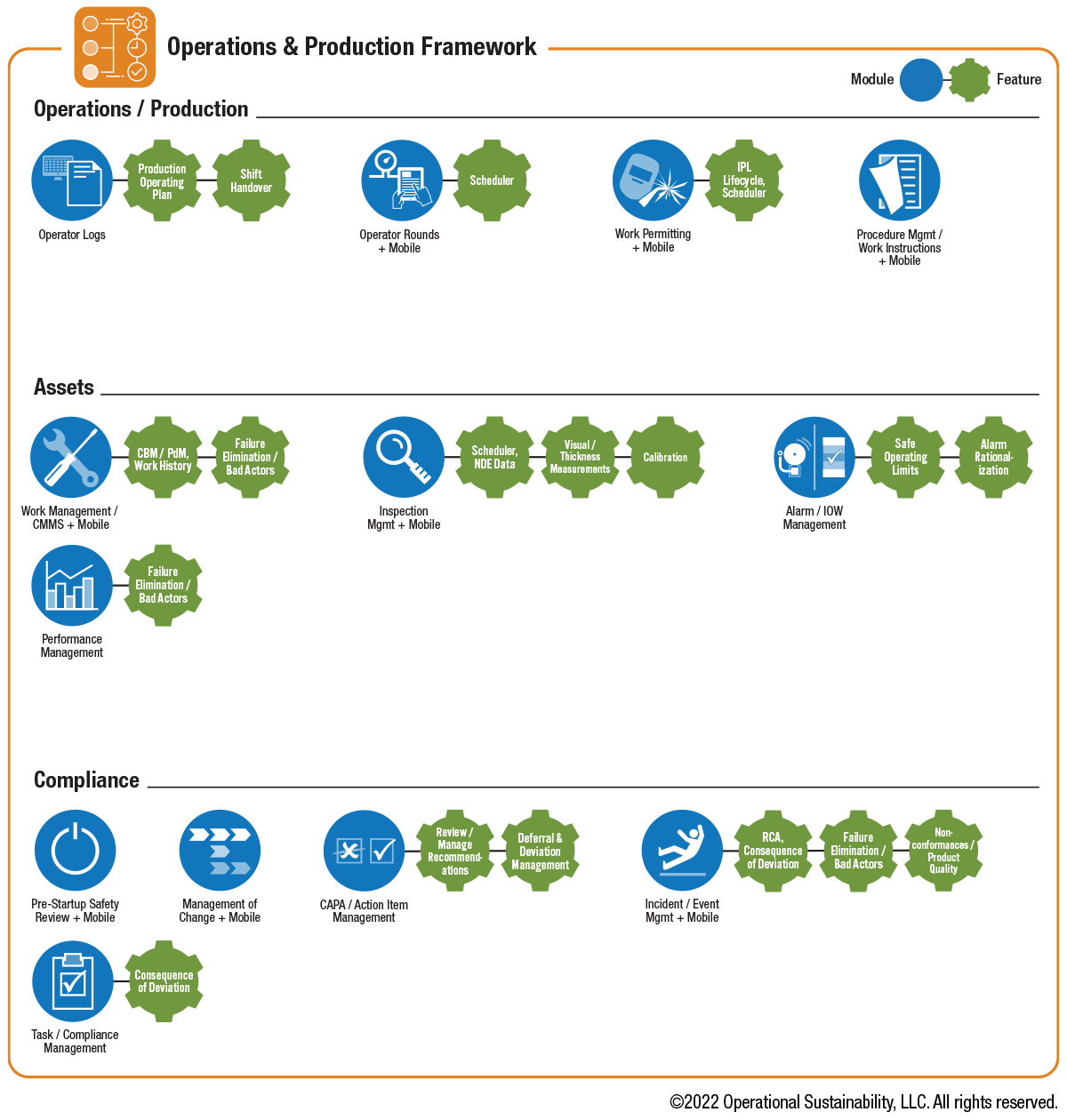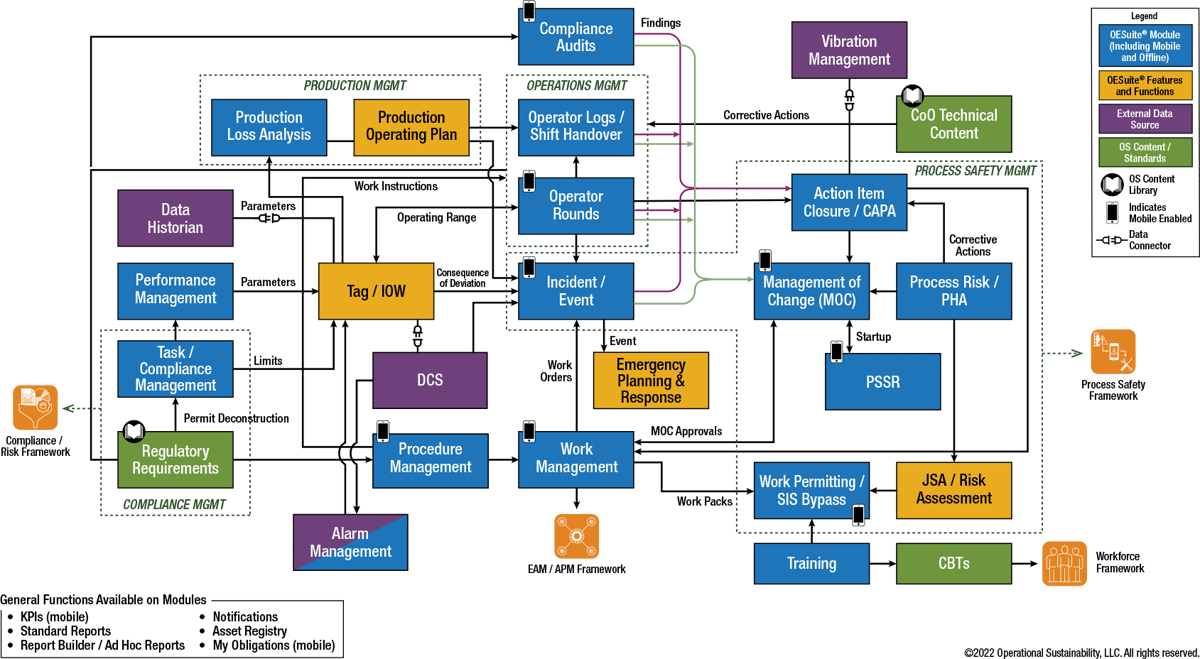 The key outcome of frameworks is a single pane of glass and a single source of truth. OS leverages its Intelligent Operations methodology to lay out a maturity roadmap to achieve Operational Excellence. Companies can tackle each area of effort to progress, knowing that each framework will work with the others and with their data systems or historians. Within each area of effort, a roadmap exists to help guide companies down the most efficient and effective path so that the business benefits of their efforts can be accrued as quickly as possible.