Human error has been estimated to cause up to 80% of incidents in chemical and petrochemical plants. Companies wanting to make improvements in their safety performance can therefore make significant gains through addressing human error.
Recent changes in workforce velocity and stability have exacerbated this critical knowledge gap.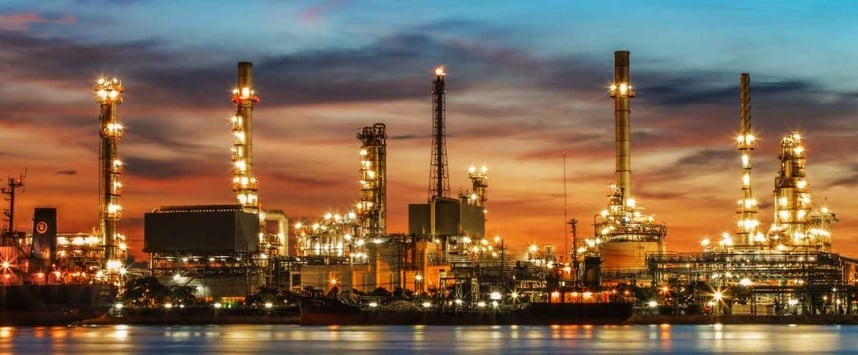 For years, organizations have launched and nurtured cultural safety initiatives designed to improve safety performance. More recently, companies have worked with human factors engineering to reduce human error.
However, recent marked changes in employee retention and a shift toward using a contingent workforce means companies must move beyond cultural safety and ergonomics – to address core competency – if they are to further reduce human error.
Organizations can maximize workforce efficiency by utilizing a competency framework that enables rapid personnel assessment and ensures critical knowledge transfer. Achieving competency delivers a reduction in human error and therefore a reduction in the potential for incidents. In the past, deep understanding of company and regulatory requirements (aka standards) designed to meet company quality and risk tolerance criteria was often solely the job of specific departments providing advisory services. Today, competency must extend well past traditional job roles where functional knowledge of OSHA's Process Safety Management (PSM) of Highly Hazardous Chemicals, EPA's Risk Management Plan (RMP (onshore), The Bureau of Safety and Environmental Enforcement (BSEE), Safety and Environmental Management System (SEMS) (offshore) is critical to success. The Responsible Care®Process Safety Code of Management Practices, while voluntary, helps industry to addresses the knowledge, expertise, and training components that underpin any successful process safety competency program. Responsible Care® also assures that the proper management systems are in place to serve as the foundation for entire process safety program.
To meet the standards, companies need to clearly define job roles by creating job role maps that account for levels of training, supervision, and the experience necessary to make decisions in normal, transitional, or abnormal operation situations.
Once job roles are established, then competency assessments can be used to identify gaps in employee skills – where existing employee skills don't match the skills required by that employee's job role. The gaps can then be used to create a training plan. Training matrices then need to be constructed to identify required training by job role, including safety critical training.
Training can be in the classroom, on the job, or computer based. Best-in-class training procedures include simulation to test personnel under job strain (i.e. how to deal with abnormal situations); and using augmented or virtual reality to give a much deeper, immersive experience. While giving new personnel procedures during the initial orientation training is useful, implementing training with job aids such as large control diagrams (LCDs), process description manuals (PDMs), and training guides (TGs) improves retention.
It stands to reason that companies who focus on integrated competency coupled with training and personnel change can more effectively manage their workforce, including contractors, contingent or short-service employees, and changing environments. And further, given the statistics on human error we mentioned earlier, the companies who make the paradigm shift to this new framework for human performance will see improvements in business performance and profit, along with reduced equipment failures and safety incidents.